At RockStar Pet Collars, our hand-made, luxury pet product line combines together fancy pet collars, designer leashes and on trend charms that have diverse styles for every pets personality.

We started our family owned and operated business in 2015. Our line is sold all over the world.
It was inspired by searching the world for the perfect collar for our miniature Yorkie, Jewel. We wanted something that had lots of bling, but was challenged by the weight of the collar being as heavy as she was. We believe it is not worth it to suffer for beauty. You can have it all!
We figured that other pet owners had the same challenge, they wanted bling, but not at the expense of their pets health. 
So, we set out on a mission to design a hip designer collar line for pets of all shapes and sizes that looked like a statement piece of jewelry. Now any pet can now go naked with only their collar on or they can wear them to enhance their wardrobe.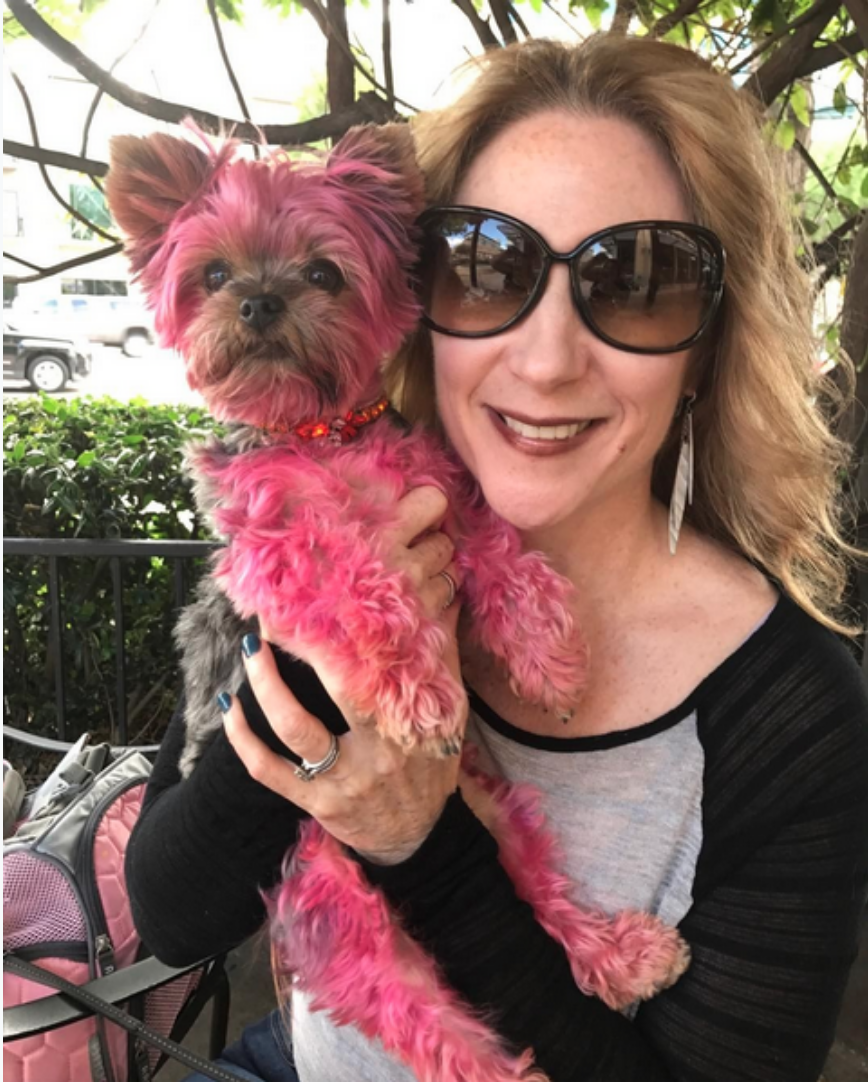 Laura Schakosky is the co-owner and lead designer of RockStar Pet Collars. I am a serial entrepreneur.  I began my career as a celebrity makeup artist for tv, film, video and print, expanded into product design and development after getting my yorkie Jewel, who inspired this business and changed my life forever.
Since 1987, and I started working in the media with rock stars and celebrities. I was inspired by the attributes that they possess and the inspiration they bring out in others. The RockStar Pet Collar line has a lot of collars that are inspired by different celebrities I have worked with for magazine covers, tv interviews, film, fashion and music videos.
I believe everyone of us, including our pets has rock star qualities, it is just a matter of bringing them out to be seen and expressed through our persona.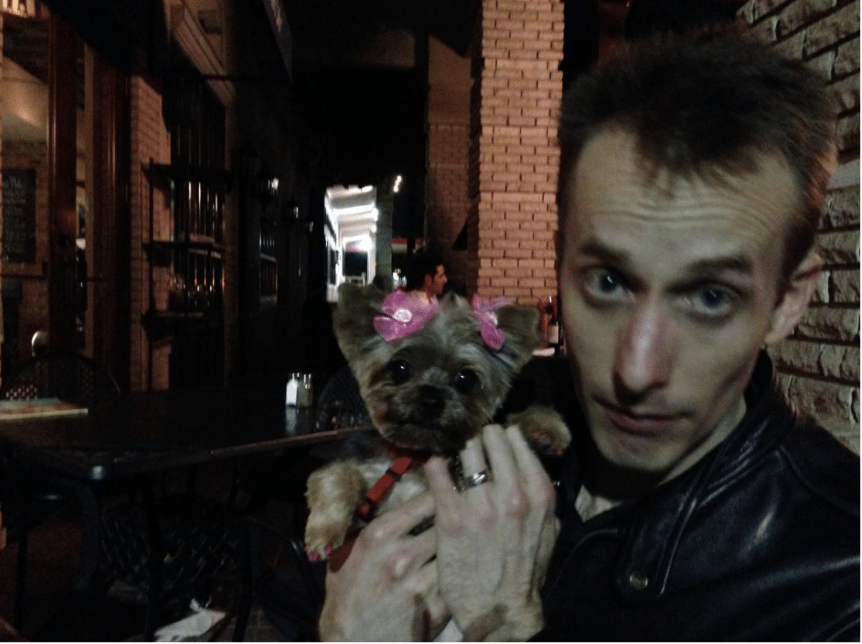 Hello I'm John Radcliff, co-owner of RockStar Pet Collars.
As Laura always says, I am the technical guru in the family, so I work on the technical side of RockStar Pet Collars. I make sure that the website is up and running properly and I do pet photoshoots with Laura.
For me, RockStar Pet Collars is truly a legacy for our pet Jewel who passed away in 2018. Through RockStar Pet Collars, her legend lives on. Jewel opened up a world for us to meet so many incredible people, whose lives we have been able to touch, not only through the collars that they buy, but the incredible conversations we have about the love of all of our lives – our pets. To me RockStar Pet Collars is a vehicle to open peoples hearts, to express the love they have for their animals and to celebrate their pets with beautiful designs.