 BLING THAT MAKES
YOUR HEART SING Vegan Leather Glitter Collar
Gold + Silver Plated
High grade Rhinestones
Jewelry Collars or Spikes
D Ring
Cool Charm

At RockStar Pet Collars, we offer a great variety of high quality, modern hand-made dog collar necklaces, cat jewelry collars, spiked collars made with Percosia Crystals - all to bring out your pets inner rockstar.
Do you have a cool idea for a pet collar design inspired by your favorite band but haven't been able to find it?
We love new ideas!!!
Reach out to us by email to see if we can bring your dream collar to life!
SIGN UP FOR OUR EMAIL LIST TO GET 10% OFF YOUR FIRST PURCHASE!
Plus you'll enjoy first dibs on our new arrivals, latest news and special offers. Your code will be sent to your email.
*By completing this form you are signing up to receive our emails and can unsubscribe at any time. Applies to new subscribers only. Cannot be combined with other offers. One time use only.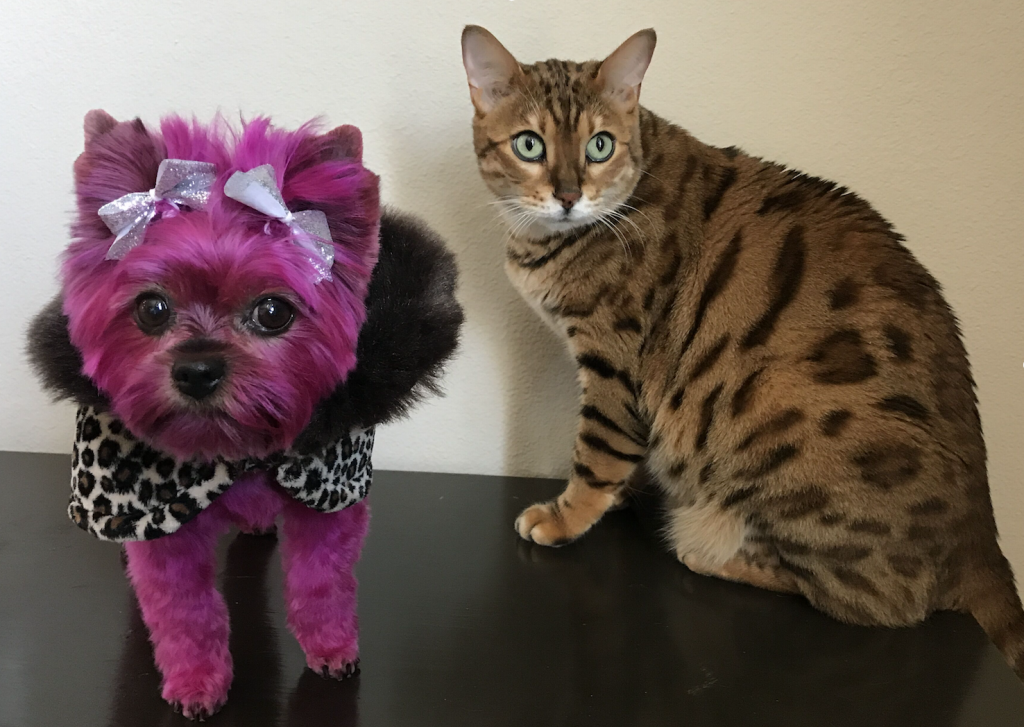 Inner Harmony Collar Collection
Our Inner Harmony Pet Collar Collection was inspired by yoga for energy balancing and inner harmony. It is one of our top sellers, because these collars go with everything! Each collar has a detachable clear crystal charm used as a tool to open up your pets chakras and to wear for beauty.
Our Modern Rock Jewelry Collars are known for being bold, dramatic, and downright stunning. Each collar comes with intense metallic rhinestones and confetti rhinestones on the edging to set off the look of an incredible jeweled stone center piece. Each jewel is lined in a gold setting, to add elegance and a richness to the style.
Modern Rock Jewelry Collar Collection
Heavy Metal Spiked Collar Collection
The Heavy Metal Spiked Pet Collar Collection are a huge hit for dogs and kitties both big and small. These collars are designed to capture attention as the ab rhinestones hit the light no matter what angle. This collection comes in every shade of the rainbow and are mixed with silver spikes to create an edgey look. We've added our signature Rockstar Pet Collar guitar pick to create a collar that sings.
Pop Rock Star Spiked Collar Collection
This dynamic style puts a dance to your step with its huge color pop. It's cool, its do fferent with light colored rhinestones mixed with different colors of bright spikes with our signature detachable guitar pick. Its a high contrast look is both memorable and looks amazing on.
THERE'S SO MANY COLLARS TO CHOOSE FROM
Looking for places to go that are fun, inspiring and celebrate the spirit of your pet. Enter into the exciting world of pet fashion shows, charity events, pet beauty contests (grooming shows) and other competitions, or discover local places to go to dress up your pet and have fun.
This error message is only visible to WordPress admins
Error: Access Token is not valid or has expired. Feed will not update.