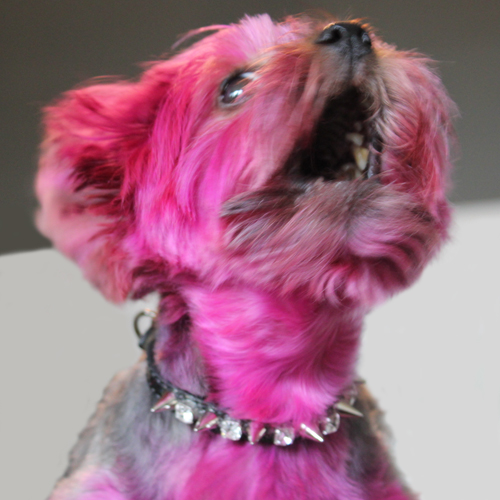 Rock Out with Your Heart Out!

Become a trendsetter. Design one of a kind RockStar Pet Collars inspired by your favorite bands.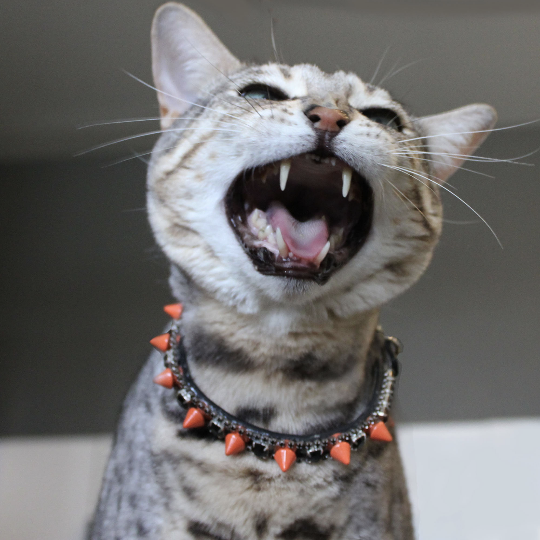 What we need to know:
1. What is the name of the band?
2. What attributes do you want to bring out in your cat or dog that is associated with your favorite band?
3. What color of collar do you want? Vegan Leather or Leather Collar
4. How wide do you want your collar? 3/8, 1/2 or 3/4 width?
5. What is the circumference of your pet's neck?
6. What's your bands power colors? This tells us what color of stones you'll want? AB or Non-AB
7. Spikes or no spikes – what color
8. If you have a piece of jewelry or a charm that you would like us to add to the collar, you will need to ship it to us so that we can add it to your collar.
9. Any other information that you want to share with us.
Just fill out the form below. We'll work with you to design your dream collar.