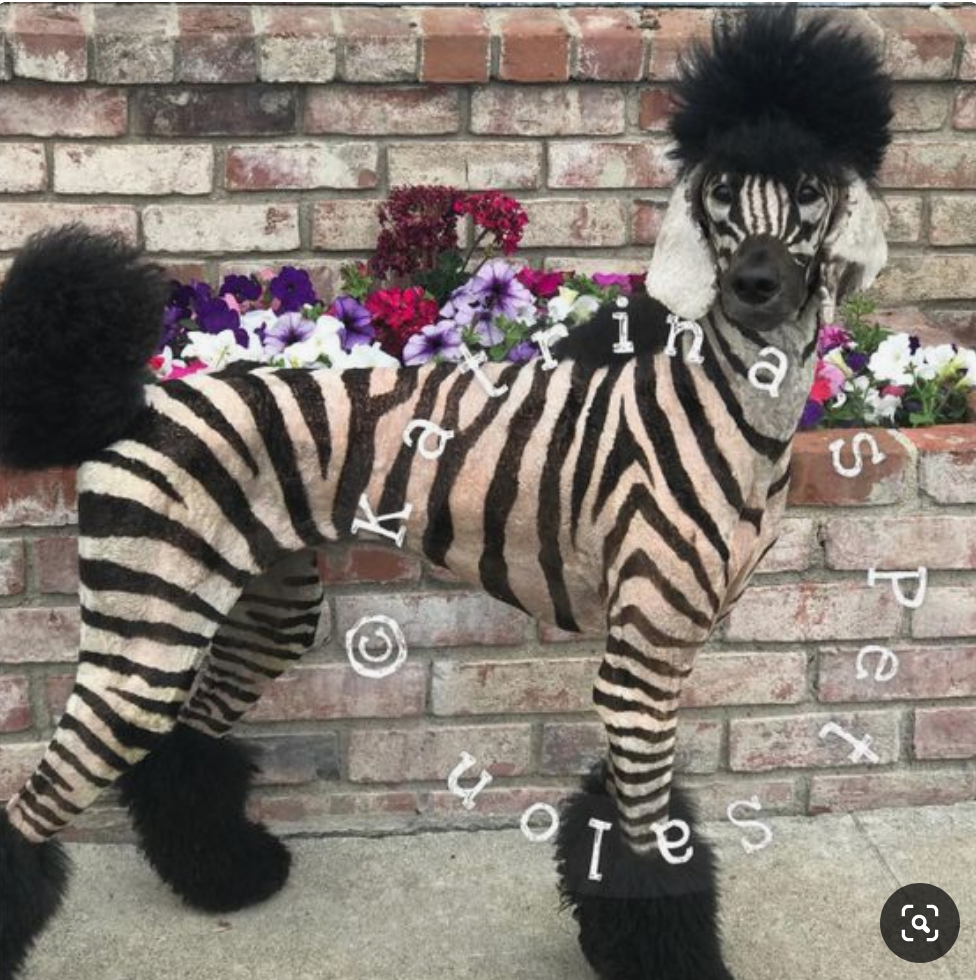 Going to a Creative Grooming event, is where pets get their hair and makeup done to take on a whole new persona. This is a stage performance ready look, where glitter, rhinestones and all of that jazz are part of the scene. It's definitely a window into a different world, an artistic outlet for groomers and like going to an art show for attendees.
If you are thinking, OMG LOOK AT THAT DOG, see what the NY Times had to say.
If you are intrigued and, think I have got to see this in person, there are some links to shows where you can see it all happening in person.
These 3 links on Pintrest will show you just how artful creative grooming on dogs and cats can be.